Being approached by the visionary company HMES was as exciting as their inspirational idea to provide Aerospace Educational Training Centres and Sustainable Settlements. These settlements and educational centres would be dedicated to strengthening resilience for social, economic, health, environmental, education and climate challenges.
"The dream of yesterday is the hope of today and the reality of tomorrow."
Upon holding initial workshops with key stakeholders, it became clear that although the vision was well thought out, there was nothing in place with regards to a solid brand.
We were delighted to work with HMES in the early stages of the project to begin scoping the framework upon which the consortium could take their concept to market via a network of ultra high net-worth individuals and philanthropic investors.
The Brief
It was very clear that the HMES brand had to appeal to very high-end individuals and philanthropists that would buy into the visionary idea and ultimately contribute or invest in a range of products all looking to help with the overall vision.
The brand needed to feel at home with audiences that were familiar with space exploration and education, but not to alienate stakeholders and potential investors that were not so close to the challenges and opportunities available.
Once we had created a solid brand to take HMES forward, an in-depth investment pack was required to present to potential investors that would tell the story of the movements aspirations in a palatable way.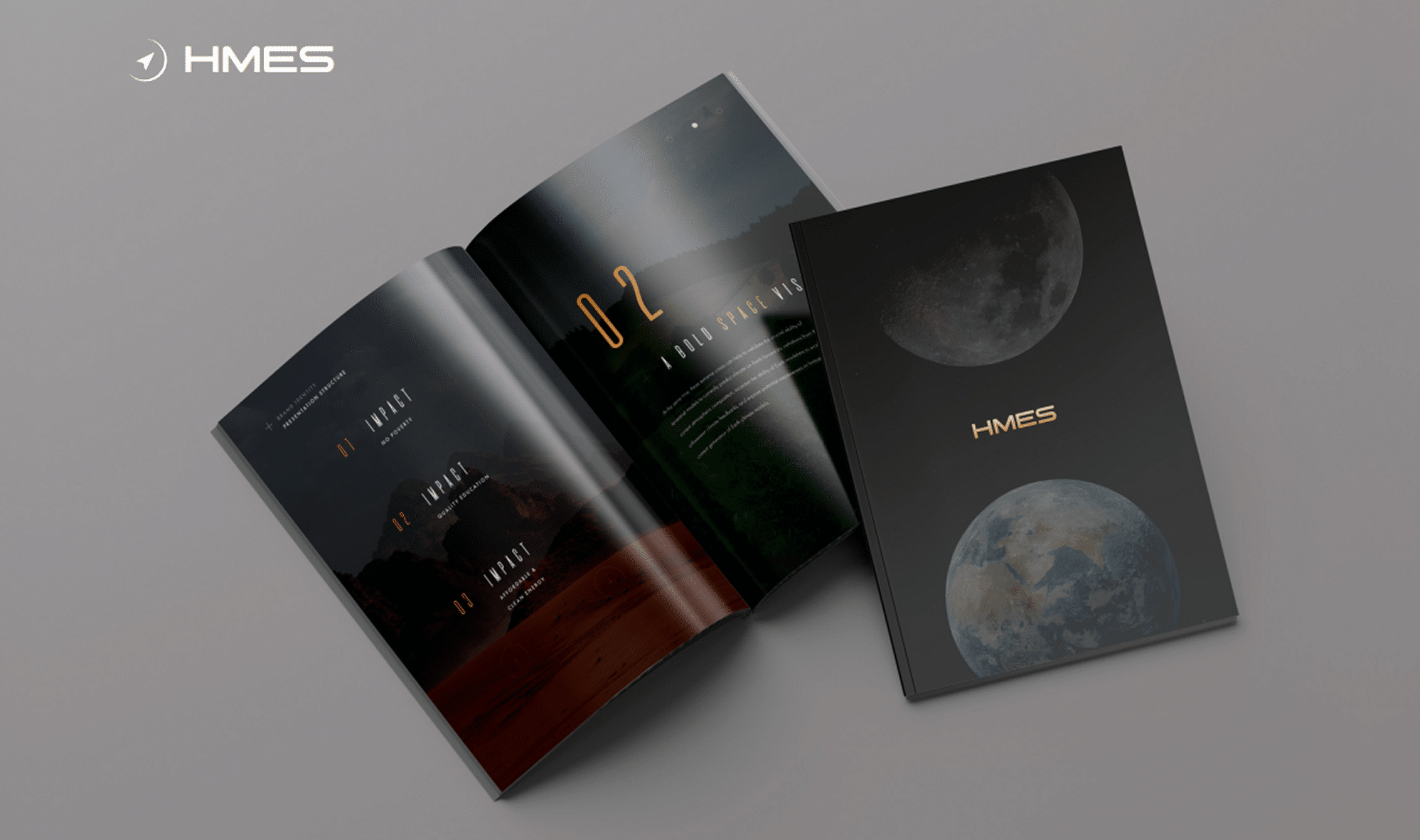 The Project
Our creative team carried out some extensive market research on the target market for both the HMES brand and proposed product portfolio as well as potential pockets of investor communities that we would need the brand to appeal to.
We worked to capture the essence of HMES in all of the concepts we crafted and presented. Every detail from the colour palette, font usage and positioning down to the accompanying imagery and follow-on assets were taken into consideration.
Our creative experts produced a range of logo and brand concepts for HMES to review. All concepts had potential and could have gone in several totally different directions; however all would have served HMES just as well and would have been just as effective.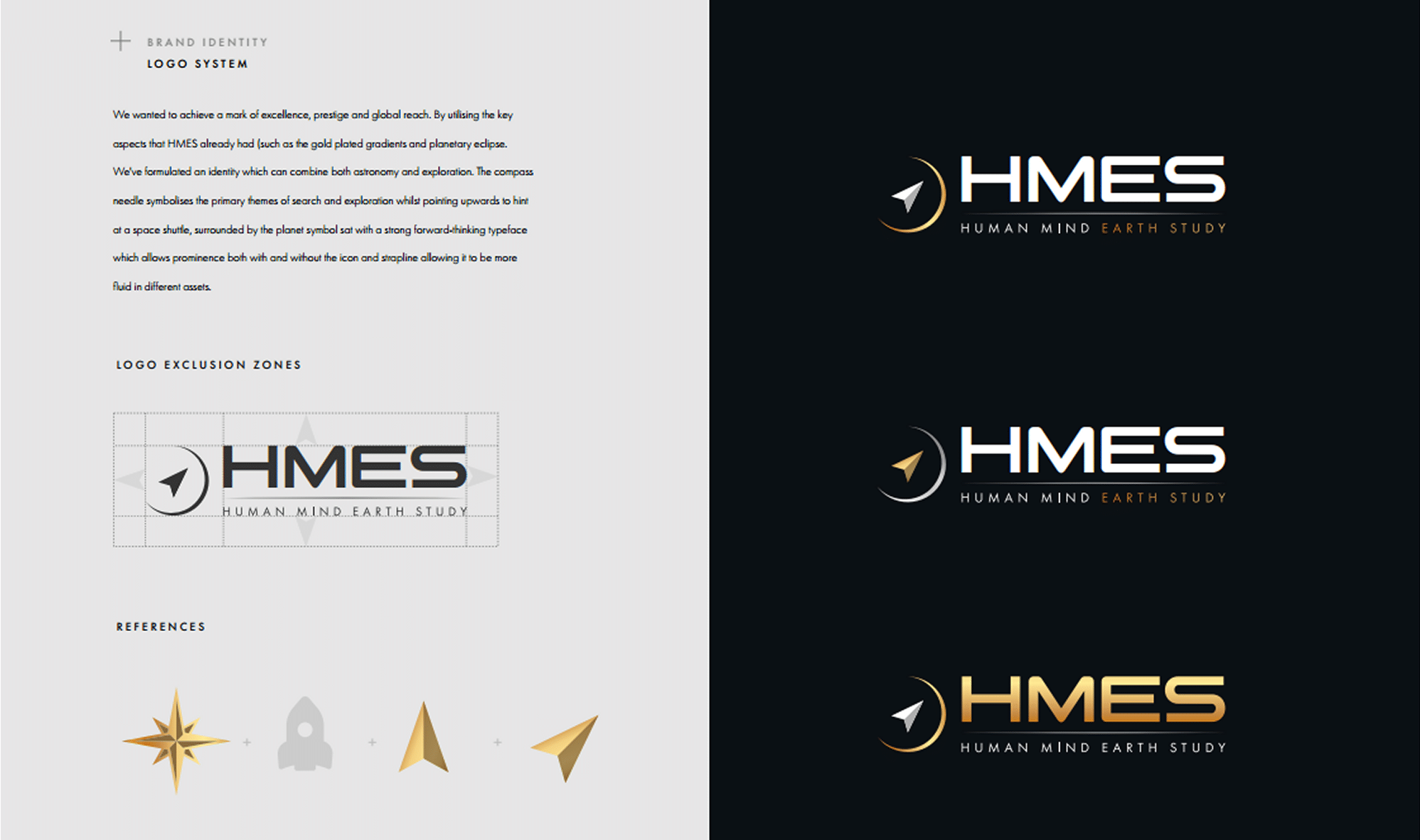 HMES settled on a concept that had a strong exploratory look and feel. It used strong and bold font and colours but we accompanied the logo with navigational and space orientated assets that would be used in combination with the logo to give the brand some depth as well.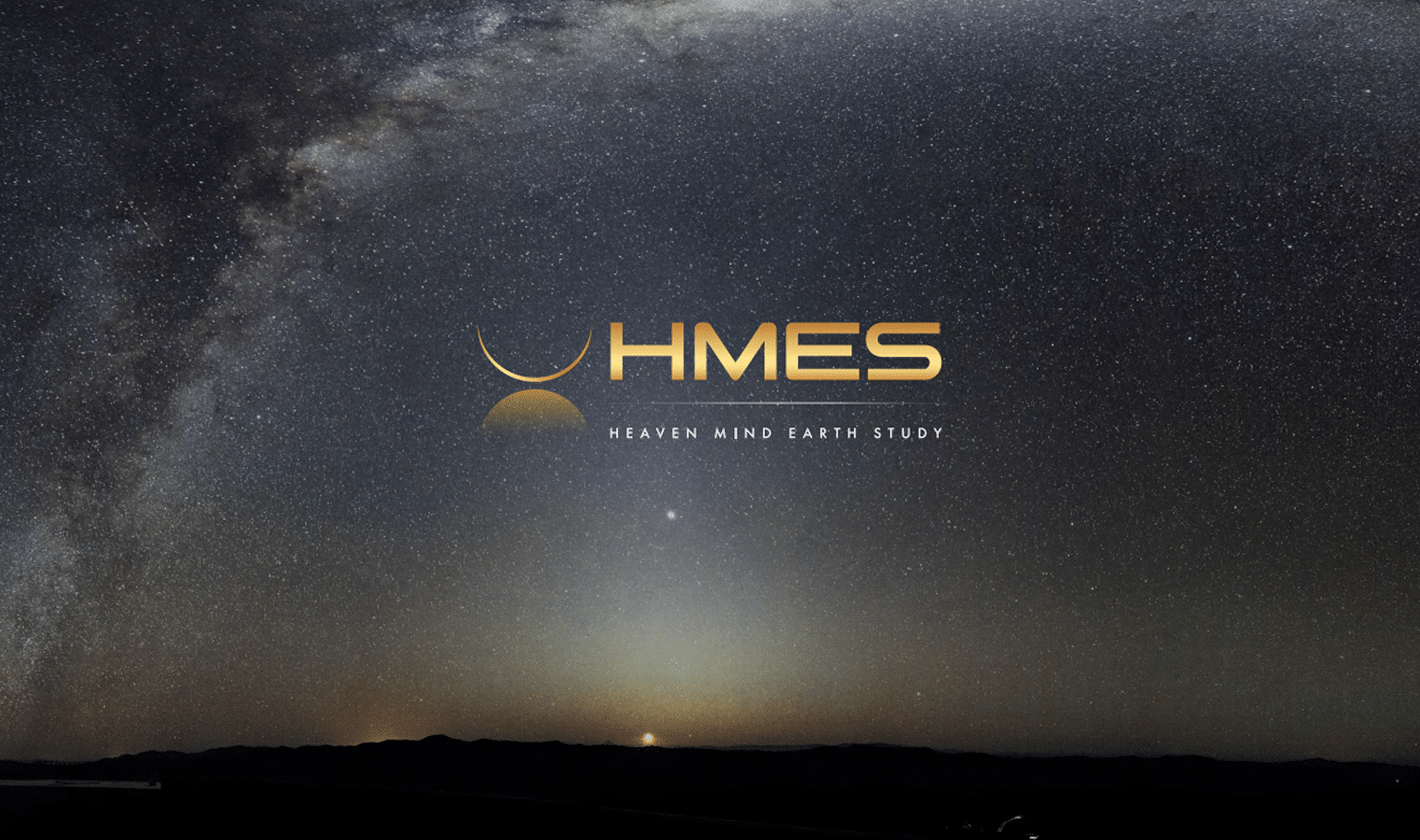 The Solution
The chosen logo and brand were a very strong nod towards space exploration and travel into the unknown. The logo could also be used in a number of ways, either text alone or coupled with a complimentary planetary icon lock-up to give it some versatility.
After the initial brand was created, we worked with the HMES stakeholders to produce an in-depth investment pack that took the brand to a new level of maturity. The investment pack told the story of HMES quest and also gave us free rein to further develop the brand with some well needed context.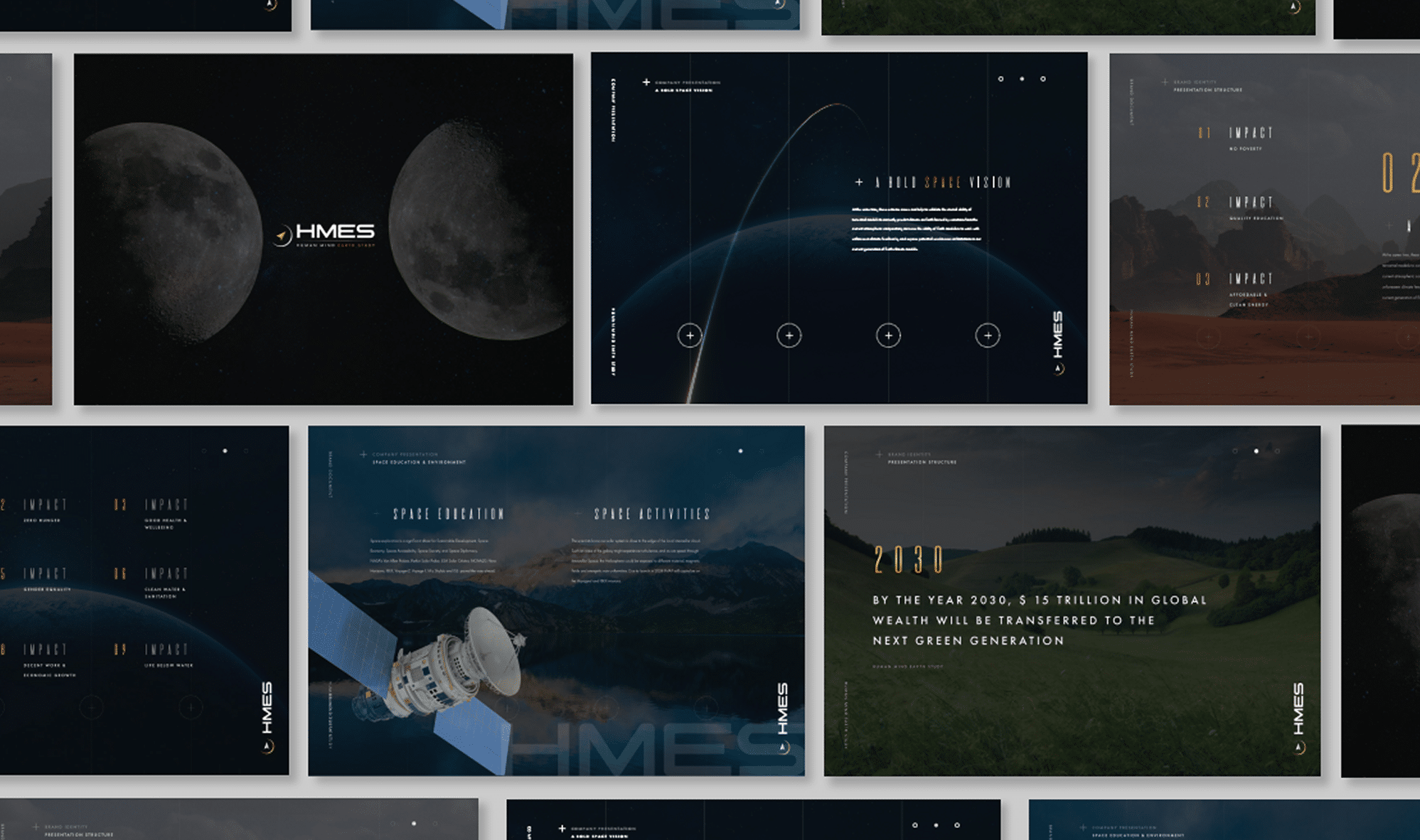 We worked tirelessly to ensure that the investment pack carried the essence of the brand within its DNA and allowed HMES to really absorb the direction the brand had intended to take.
Both the logo, brand and investment pack were all delivered in good time to allow HMES to begin producing the first of twenty products that will lead them on the path to investment and the delivery of an educational incubator for future generations.
The Experience
This project was a real joy to work on for both Boostbery and HMES. Working with a consortium of visionaries that truly allowed us to run with no boundaries produced some stunning results that has now set them up to achieve their vision.
HMES has gone on to use their brand authority backed up by the detail of the investment pack to really gain some traction on their movement to achieve great things in the space exploration and education field.
Koprinka's experience with Boostbery in her own words.
" Working with the team at Boostbery has been a creative and innovative process that ultimately delivered what we wanted.
The team brings an understated knowledge and experience to a high-quality output which has been admired amongst our global team, creating a high end, state of the art presence for our organisation.  "
Koprinka Aksaray
Director
If you would like to reach out to us and share your thoughts or need some advice on anything raised in this article, then please do get in touch with us at hello@boostbery.com