When 'The Original Box Sash Company' approached Boostbery to assist them with their website re-design we jumped at the chance.
Having established themselves over 40 years ago, as well inventing the construction method for double glazed timber sash windows, they are justifiably leaders in the marketplace, but now felt they needed to refresh their dated website to push them to the next level.
The Brief
The Original Box Sash Windows Company have been industry leaders since the 1970's, however the momentum that took them to this point has gradually slowed down over the past decade.
The aspirations of the company were now to take stock, refresh and then push forward with a rejuvenated website and marketing campaign to revive the companies appeal and to start to increase both the new enquiries and revenue streams as a result.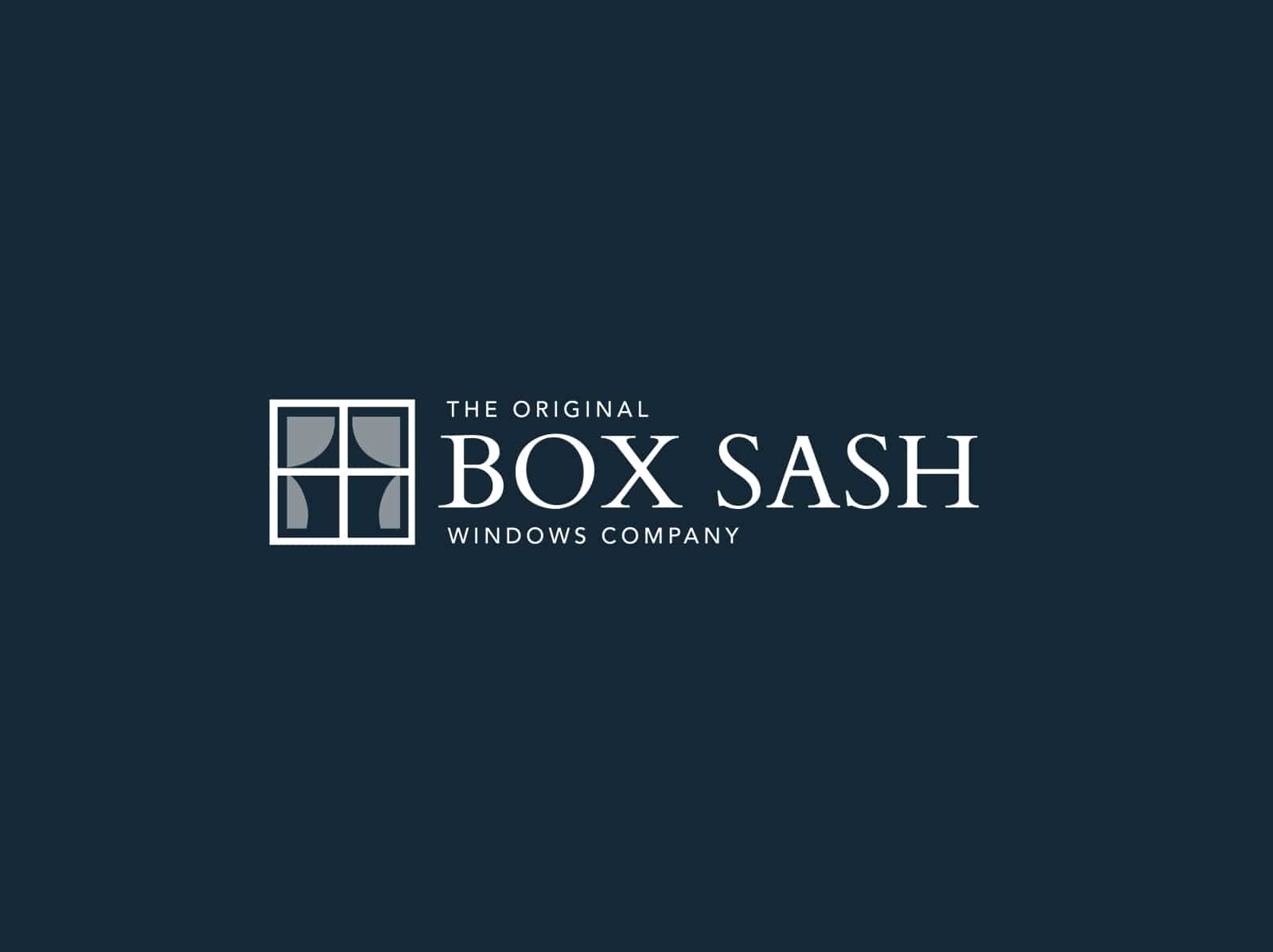 The Project
The Boostbery team held several 'deep-dive' workshops to really get under the skin of the business and what they stood for.
It was clear from the outset that new website needed to look the part in terms of appealing well to the target market, but also entice visitors to enquire via a well thought out quotation or contact form.
Another key point to factor into the new website was some thought into the user experience and conversion journey taken to make it as easy as possible for visitors with an intent to enquire quickly and easily.
Other key factors that would ascertain whether the end result would be a success with regards to the new website were identified as:
A good-looking website that was modern yet didn't neglect traditional roots.
A site that lets the beauty of the products speak for themselves.
A site that would act as a successful enquiry avenue.
The site needs to attract people in to enquire with minimal effort.
To capture the key details of an enquiry up front to streamline the sales process.
To be built in WordPress to allow Box Sash to manage from the offset.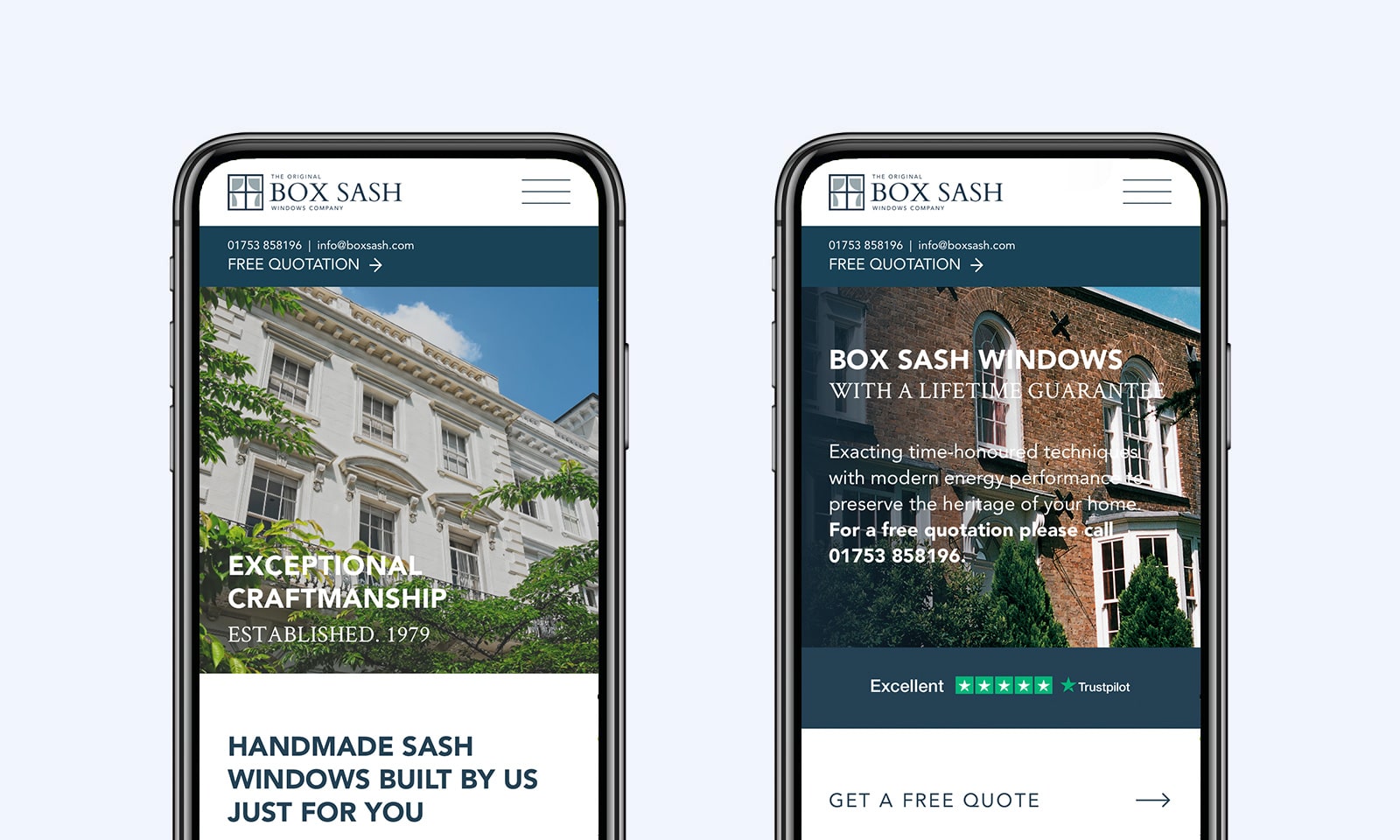 The Solution
Our Award-Winning Web Designers & Developers worked very closely with the Box Sash team throughout the process to ensure all comments and experiences were carefully considered during the user experience and design process.
The end result was a stunning website that presented the business with the respect it deserved, we also ensured that each and every product had a crafted landing page that would look to convert and provide an influx of leads once coupled with a targeted marketing campaign.
Come over and take a look at the website at www.boxsash.com, we'd love to know your thoughts.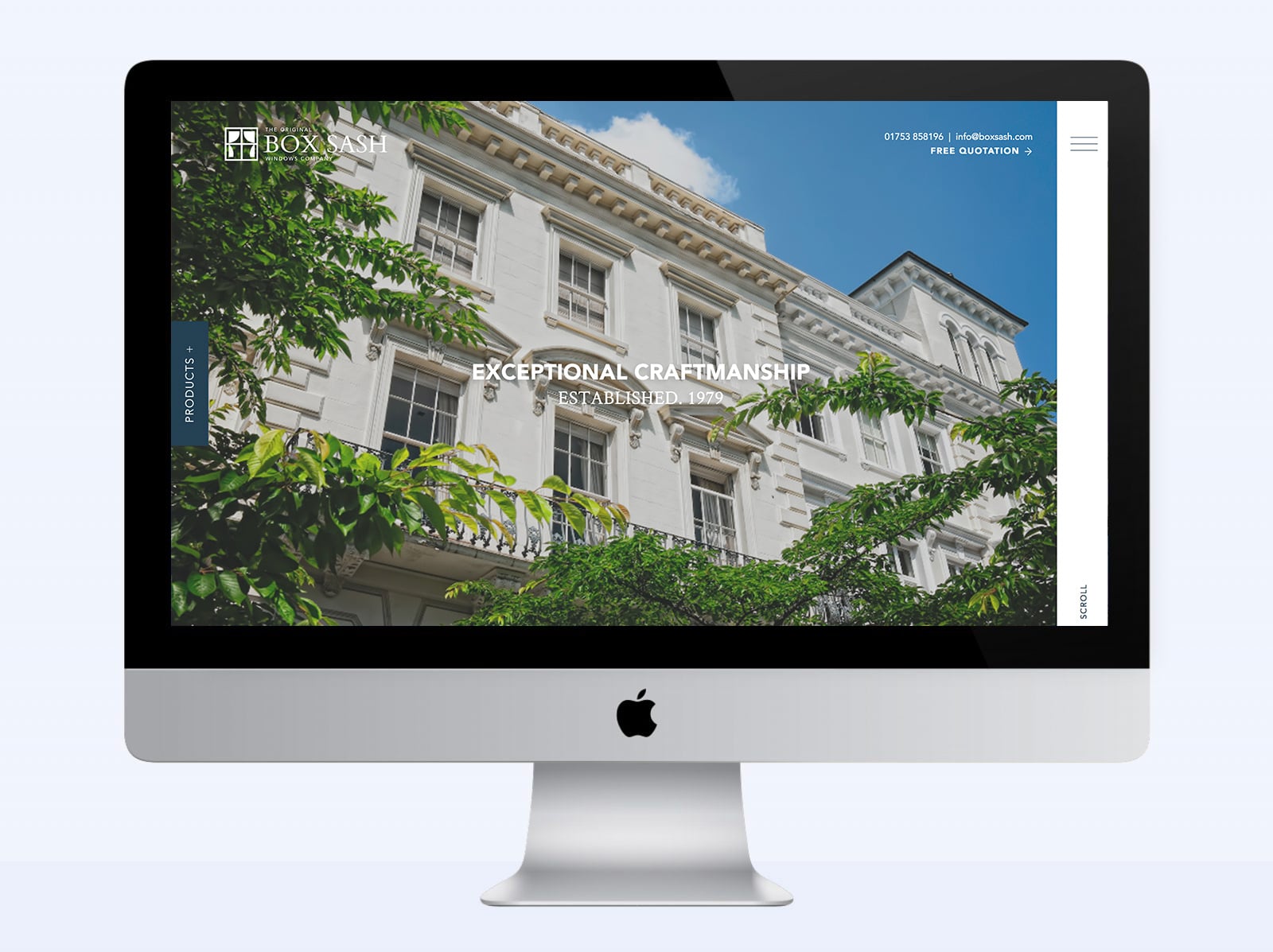 The Experience
This project was a real joy to work on for both Boostbery and The Box Sash Window Company.
The Boostbery team really felt that Box Sash opened up with their experiences so much in the early stages, it allowed us to provide a much richer and rewarding experience as well as being able to deliver an end result that will achieve results and stand the test of time.
BOX SASH'S EXPERIENCE WITH BOOSTBERY IN THEIR OWN WORDS.
" The team at Boostbery have been extremely helpful throughout the whole period of getting our website up and running. From the initial design, to providing helpful ideas and advice, they have produced a website that we are incredibly proud of and which reflects our company and products precisely.
As a company that produces prestige bespoke hand crafted timber windows, it is essential that we can get the right message and ideas out to our customers and Boostbery have designed and built the perfect website to facilitate that. Thanks Boostbery! "
Graham Allman-Talbot
Group Operations Manager
_____
Why not join The Original Box Sash Windows Company as one of Boostbery's valued customers and see what a top-quality website design and development experience can feel like.
We'd love to hear from you, so if you would like to chat with one of our friendly, creative experts then reach out to us at hello@boostbery.com, call us on 01273 582 222.