Palmer Glew are a team of chartered building surveyors based in the City of London. The company was formed back in 2011 and they have seen substantial growth over those 9 years, however they felt that their original brand and website which had been with them from the start, was now looking a little dated and did not truly reflect the successful company they had become.
" A brand is a promise. A good brand is a promise kept. "
It was clear to us here at Boostbery that they were as driven as ever and that their vision to add value by providing clear and practical technical advice throughout the property lifecycle remained at the core of the firm's ethos.
This was an opportunity to really give Palmer Glew the shiny wrapper that they needed to approach new customers and appeal to potentially new target markets as well.
The Brief
Palmer Glew wanted to use a rebrand and new website not only to position them firmly as the quality business that they become, but also to use it as the springboard to propel them into new opportunities and areas that they were potentially missing out on by not 'looking the part' with their existing brand and website.
The Project
It was a real pleasure to meet up with the Palmer Glew team at their head office in Fleet Street, right in the heart of London.
We held several deep-dive workshops to truly get under the skin of the journey the company had travelled, as well as what their aspirations were for the business moving forward and ultimately what made Palmer Glew tick.
It was very clear from the outset that the company were heavily out of kilter with their own brand and website as they continued to grow in competence and stature. This was going to be a pivotal factor in delivering a creative solution that would allow them to continue to earn credibility and authority within the industry.
Even though Palmer Glew were very clear on their position in the marketplace as well as their aspirations, we felt it was right to do some extensive market analysis and research on exactly what their competitors were doing and how other leading chartered building surveyors were tackling the market.
It was an enlightening experience seeing how others had approached their target markets and how this would ultimately affect the way that our creative team would advance with the brand concepts.
Our creative team delivered 4 robust brand concepts that made Palmer Glew's life difficult as they were all very strong candidates to be developed further.
Brand Concept 1
With the initial design, we featured an extending line concept that represented the fact Palmer Glew were a seamless extension to any businesses they partner with. A very 'ordered' typeface had been selected to represent the corporate environment that the company operates.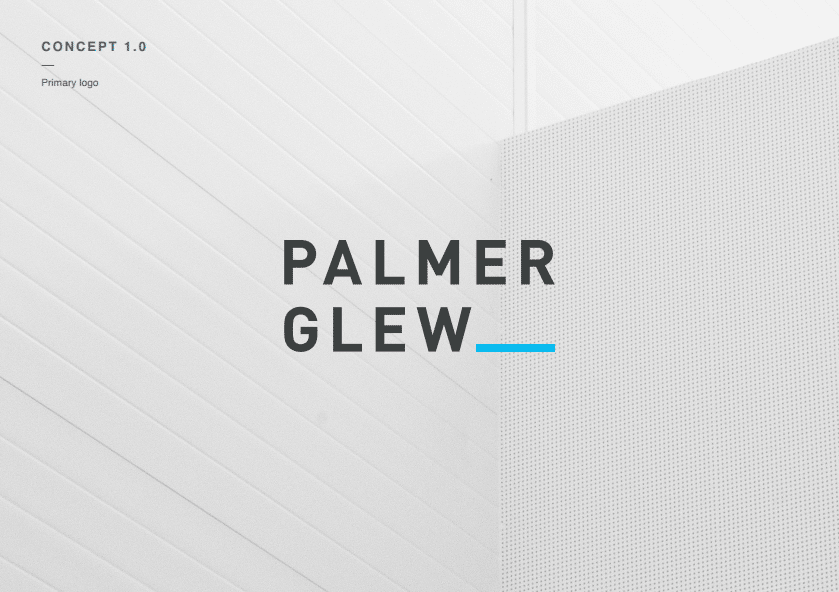 Brand Concept 2
Brand concept 2 continued along the core beliefs path to flesh out an idea that interlinked Palmer Glews most important ethics and values. The interlinked lock-up sat well alongside a soft but distinguished font. The palette of colours such as gold and deep blues also signified the high-value industry they were synonymous with.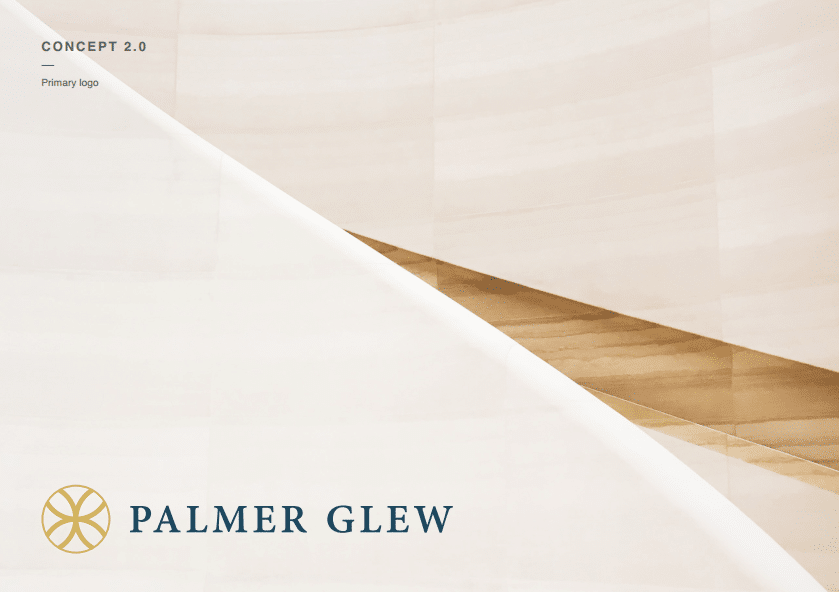 Brand Concept 3
This concept used a symbol taken from the typography to represent the core services and values that Palmer Glew offer. The symbols were arranged in a circular shape to show that everything Palmer Glew does, is always centred towards great customer service.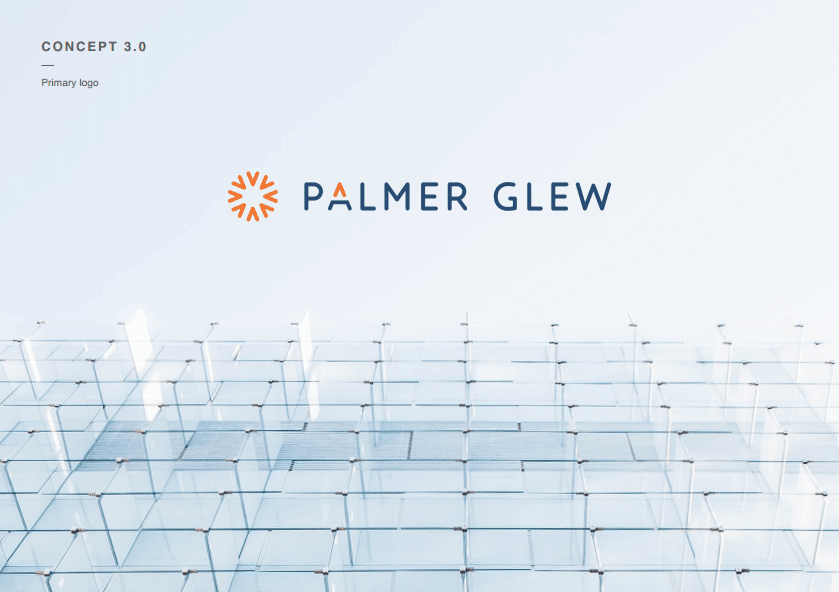 Brand Concept 4
Concept 4 featured a bold typeface to represent the authority and knowledge Palmer Glew have in their sector. The font has been carefully modified to have angular sections on the 'G' and 'L' – this acts as a visual nod to the cutting-edge, modern environment the business operates in within central London and of the buildings they work on.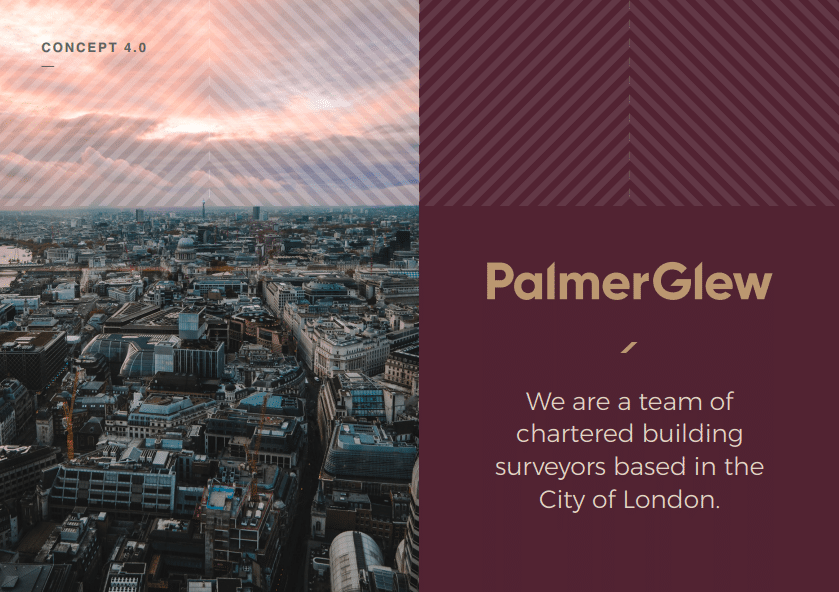 After much deliberation and discussion, Palmer Glew opted for brand concept 1. We took this brand concept and continued to develop the assets and application of the brand further to really give a polished look and feel.
The Solution
The end result was a beautifully robust, yet elegant new logo, brand and website that will now act as the platform Palmer Glew required to push the business forward into unknown, yet profitable territories.
The project was an absolute joy to work on with the Palmer Glew team and the outcome of which has exceeded their expectations and positioned them perfectly to prosper from here on.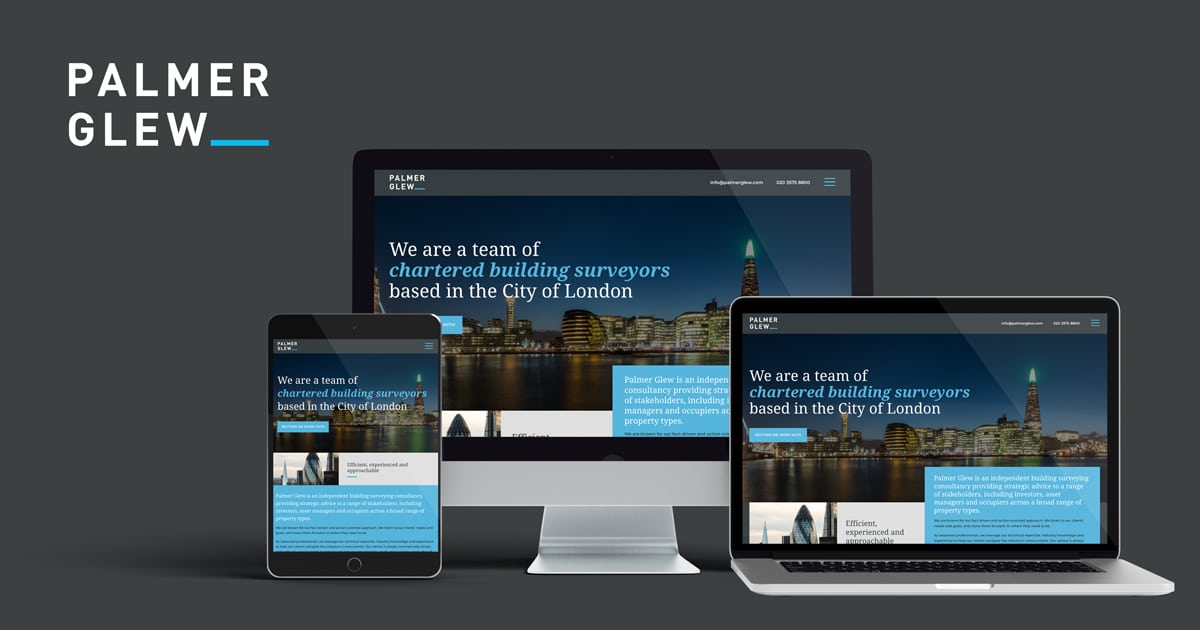 You see more on the work we carried out for Palmer Glew by visiting our case study page and you can visit the new website at – www.palmerglew.com
The London Experience
We thoroughly enjoyed partnering with such a driven team in central London and watching the transformation of the brand from where it was to where it is now as been an unforgettable experience.
We have now armed Palmer Glew with a range of branded assets that have given them the confidence to approach higher net-worth clients in the city and continue to capitalise on their success to date.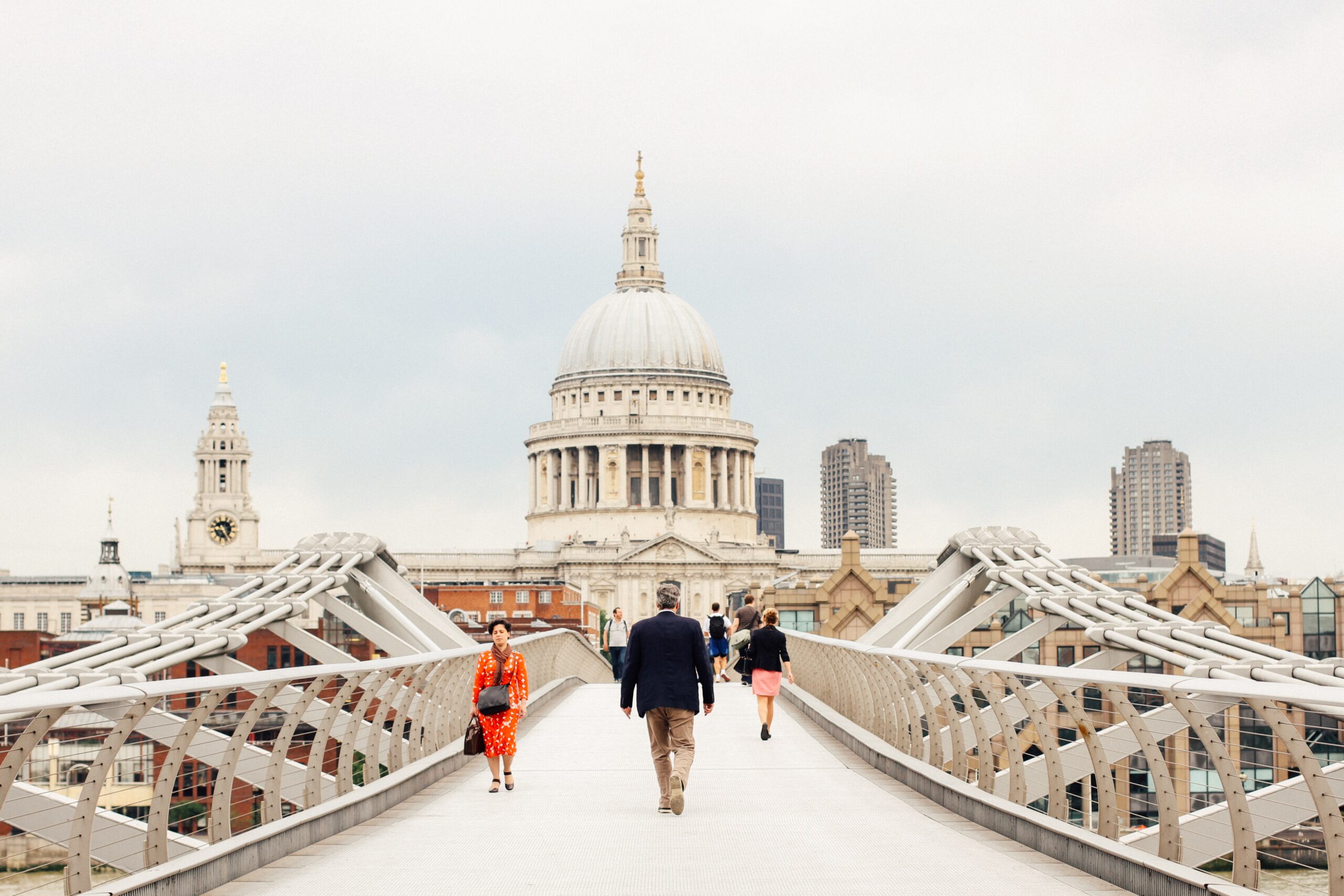 Boostbery continue to forge our way into London to help many medium – large businesses take that step towards becoming an authority in their industry by addressing underlying brand and website inconsistencies.
If you operate in London and would like to discuss a new business idea, brand/digital project, would like reach out to us and share your thoughts or need some advice on anything raised in this article, then please do get in touch with us at hello@boostbery.com.