When APEX Organisation approached Boostbery with an innovative outlook and a big vision, we could not help but be in awe of the way they worked and the scale of their aspirations. The only thing preventing them from moving on to achieve this vision was lack of clarity and finesse with regards to the organisations branding.
After several very constructive workshops, we really got to know Mike the CEO and his driven team which gave us a real insight into their common goal to make a difference in the world. It was clear to see that their culture was fast-paced, energetic and innovative, so we wanted to ensure that the new brand and accompanying brand assets was a true reflection of their ambitious ethics.
"Boostbery took our business vision and helped us surpass all of our growth and financial expectations."
The Brief
We agreed that APEX needed to exude the look and feel of a bold and ambitious umbrella brand to provide both confidence and clarity around the scale of their capabilities.
Being able to give APEX a strong umbrella brand would also allow several other divisional groups to be rebranded inline with this and to tuck nicely into the overall brand identity.
The Project
Our creative geniuses set about to design an identity for APEX that would set them apart from their competitors within the sales and marketing industry.
We worked tirelessly to capture the essence of APEX in everything we crafted. Every detail from the colour palette, font usage and positioning down to the possibilities and growth potential for the new brand was taken into consideration.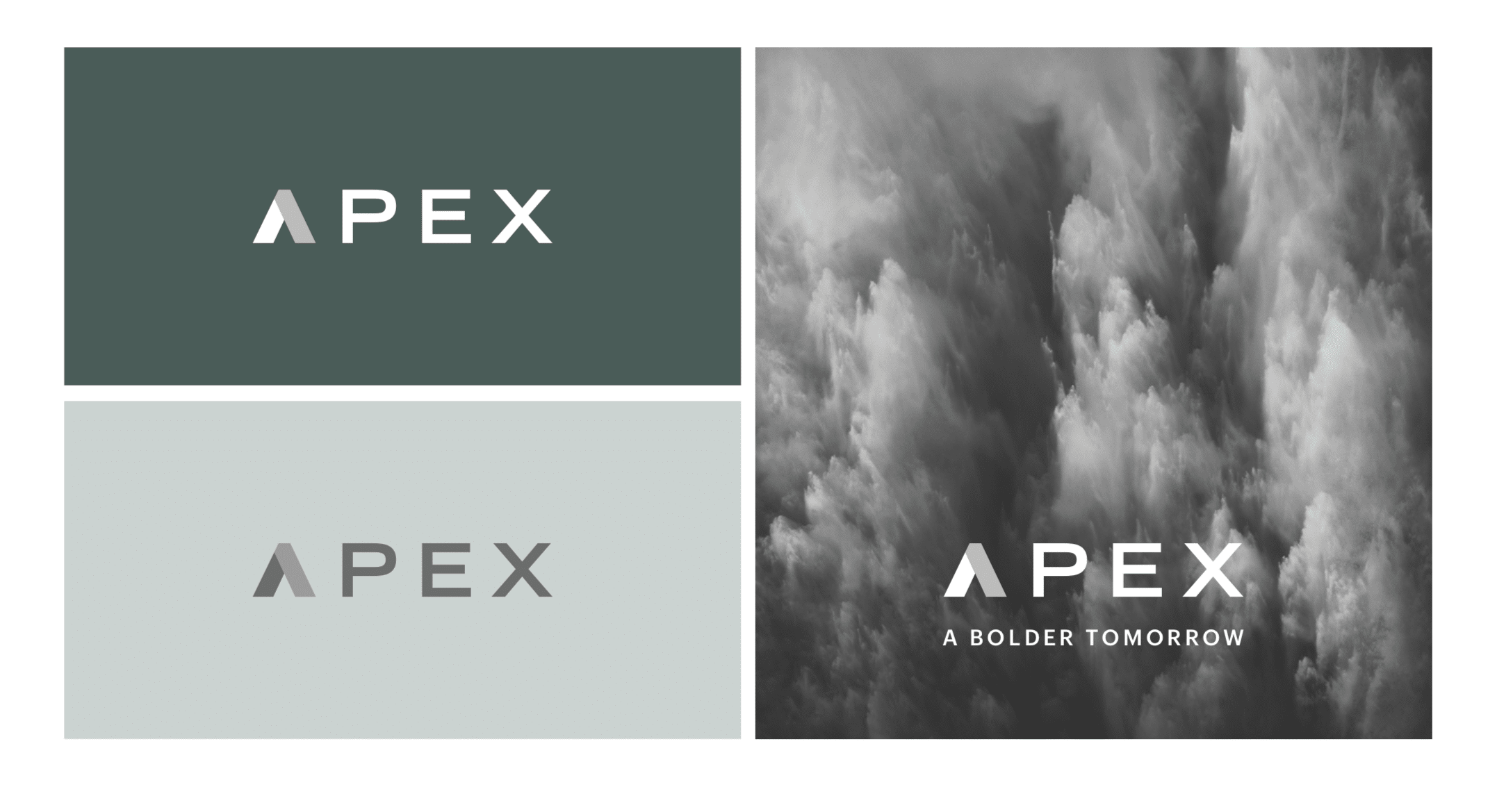 We produced four totally different brand concepts for Mike and his team to review. The decision process turned out to be a tough one, as all of the concepts had fantastic potential, with the availability to further develop aspects of any of them, meaning that any of the designs had potential to be 'the one'.
Mike settled on a concept that was Bold, Ambitious, Professional and Entrepreneurial. The brand idea ticked all of the boxes that APEX stood for and would give them a great platform to build on.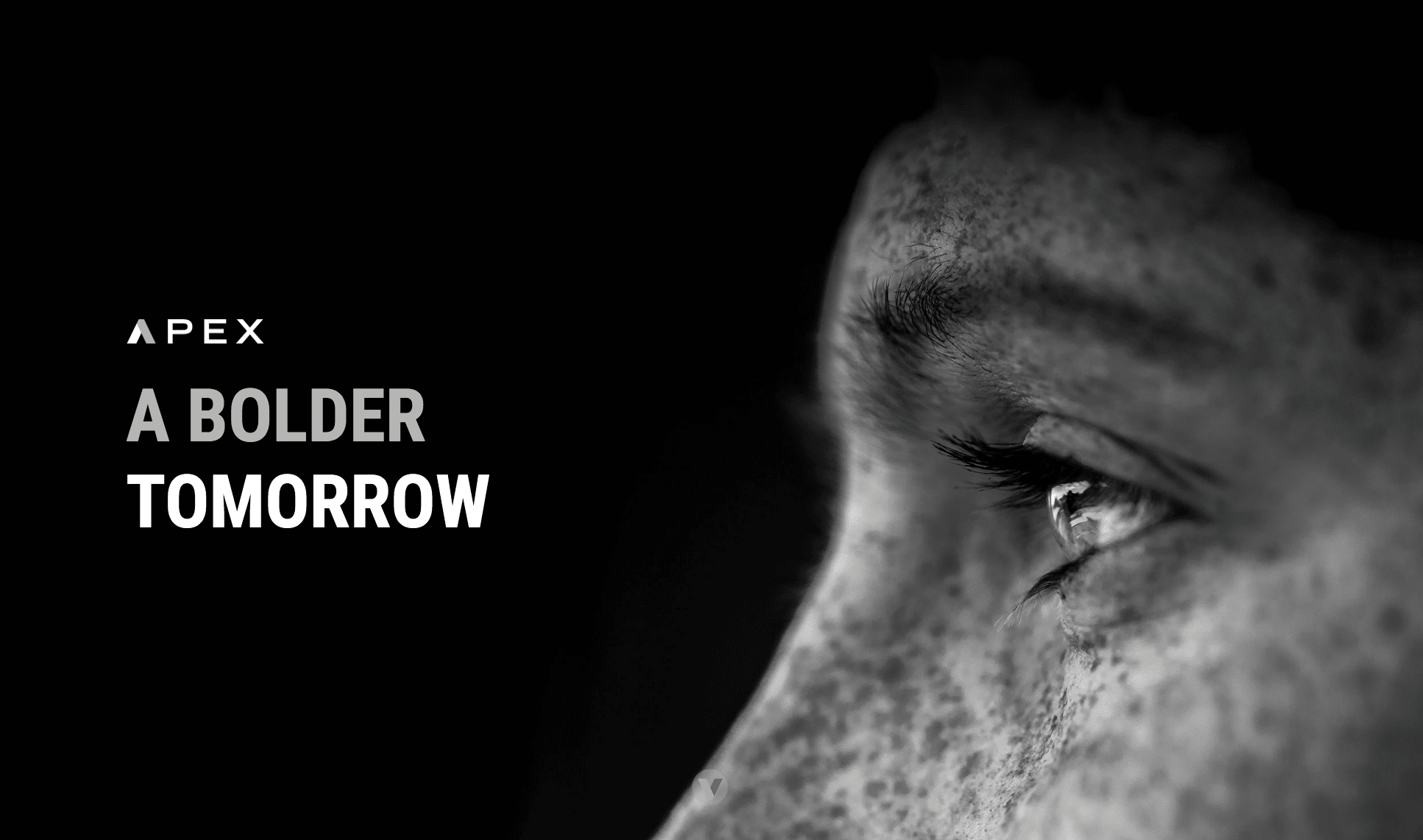 The Solution
The chosen brand carries the message that APEX is committed to delivering the best results and to making a bold impact on the future of businesses it works with. A minimal typeface was used that was refined and uncomplicated. A neutral, masculine colour palette works in combination with black and white photography to accentuate the forms and striking content of the photos.
You see more on the work we carried out for APEX by visiting our case study page and you can visit the new website at – www.apexorganisation.com
After the initial umbrella brand was created, our creative team moved on to develop a new brand identity for each of the other three divisional groups of APEX. We gladly worked with AEI Prospects, NM Direct and Sparq Promotions to create a selection of unforgettable brands and accompanying assets that would take these businesses forward with pace.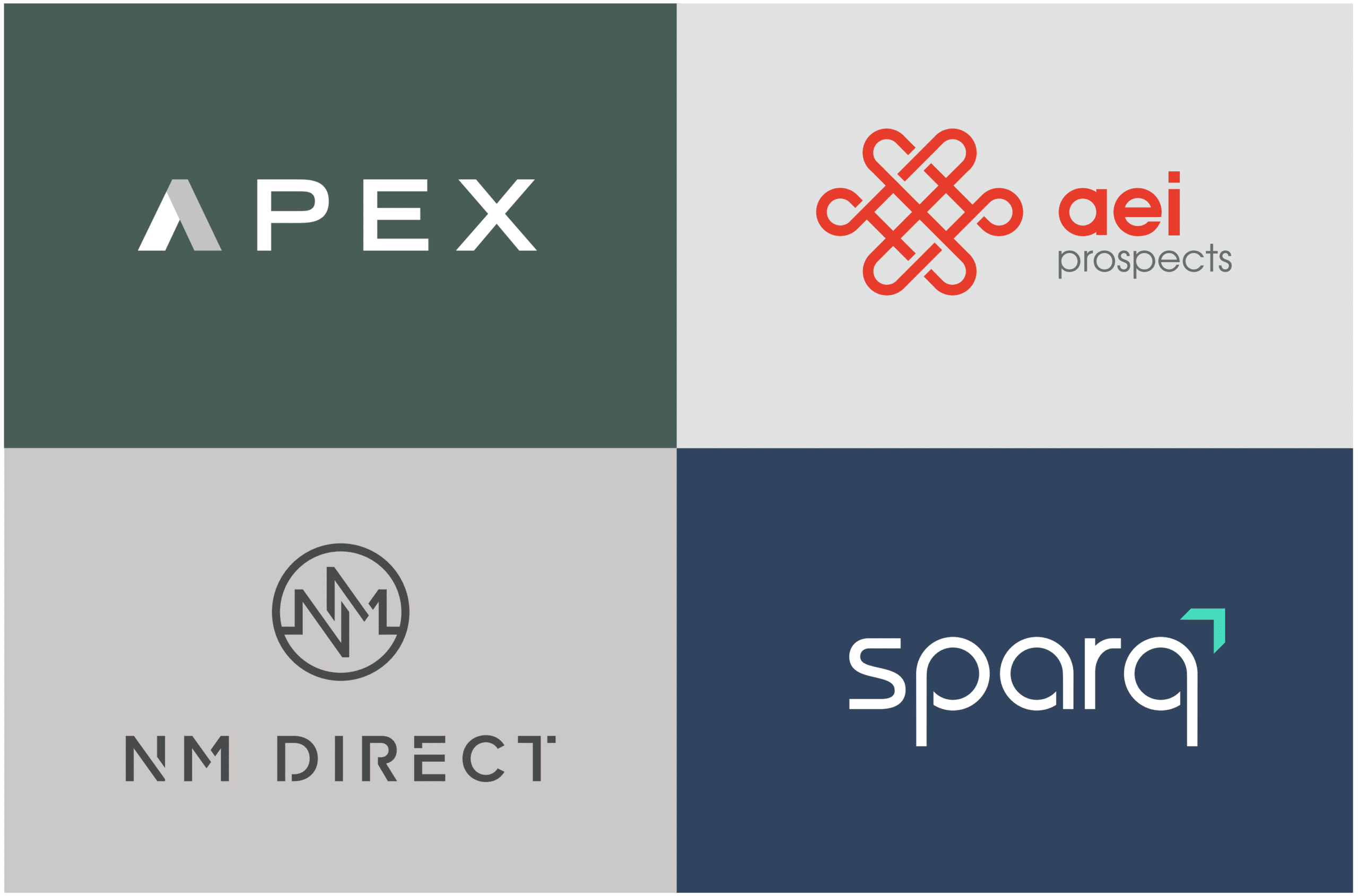 The Experience
The entire project was an absolute joy to work on and APEX with its group of companies have all seen huge gains as a result of trusting in Boostbery to give them creative guidance. These new brands and brand assets have acted as a catalyst to make all divisions more credible and well positioned in the marketplace to achieve their aspirations.
Since the brand, APEX has seen a huge 65% increase in revenue as well as a 77% increase in job applications as a direct result of the brand work carried out.
APEX organisation has also seen growth worthy of being able to open 5 new offices since Boostbery helped rebrand them as well.
Mike and the entire team at APEX were a delight to work with and being able to have such open and honest conversations up front really allowed us to deliver a far superior end result.
Mike's experience with Boostbery in his own words.
" Boostbery came in to help us with our brand strategy and web platform. After in-depth market research and analysis Boostbery took our business vision and helped us surpass all of our growth and financial expectations.
They have revolutionised the way we are seen within our industry and we are now one of the market leaders. We can't thank the team at Boostbery enough for the way they tackled our project. "
Mike Warren
CEO
If you would like to reach out to us and share your thoughts or need some advice on anything raised in this article, then please do get in touch with us at hello@boostbery.com